Jake Parrott (3D Artist) and James White (QA Technician) spent the afternoon fielding questions from students on all things games industry.
From super-specific technical advice to tips and tricks that could help improve their portfolios, it was an opportunity for the next wave of local talent to hear from industry professionals who were, until recently, in the same position as them.
Meeting the LMA Liverpool Digital Games Art Cohort
Our Ripstone team was welcomed at LMA Liverpool's impressive new Metquarter Campus. After a whistle-stop tour of the facilities, they were introduced to LMA's Digital Games Art class.
For Jake, the aim was to provide advice and feedback on coursework and give students the best chances of impressing employers once they graduate.
He explained "It's about giving reassurance that they're on the right track, and guiding them with feedback wherever they might need it. I think having that feedback from someone in a similar discipline to them is really important. I know it helped me when I was in their shoes."
For many students, getting that first foot in the door after graduating is a big challenge. This is something that James, who graduated in Game Art in 2020, knows all too well.
"Until this year, I was in the same position as many of these students. Once I finished my degree I spent a long time refining my portfolio and searching for a way in. I know it's not easy."
James added, "I wanted to let the students know how important it is to keep applying for jobs. If you're persistent and always eager to learn, you will find a way into the industry. I was initially rejected for a role at Ripstone, but acting on the feedback I received from Jake is what got me my job here!"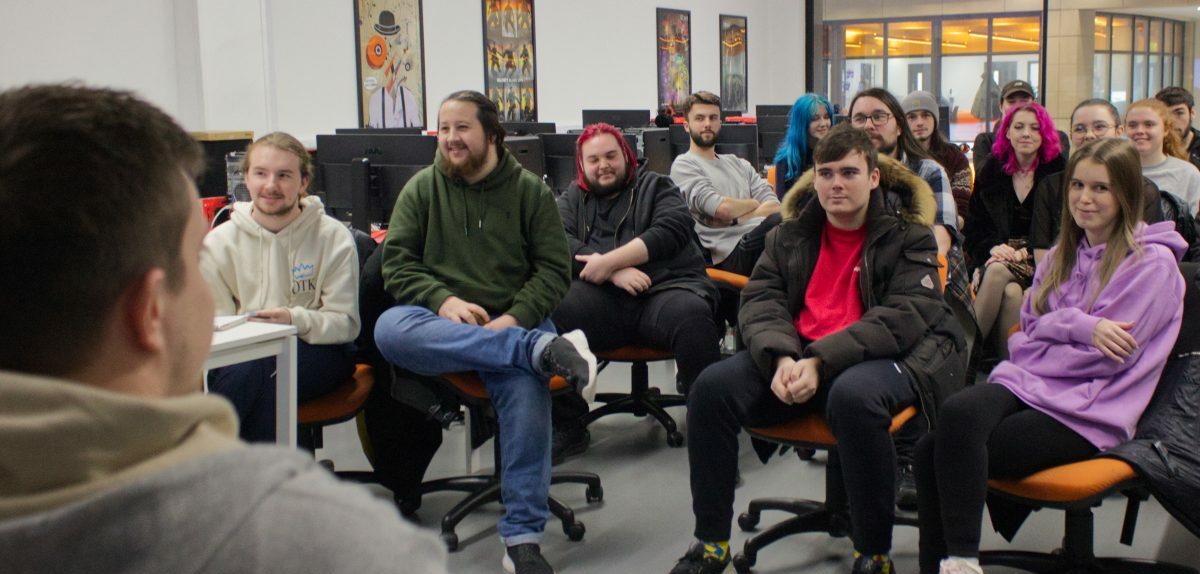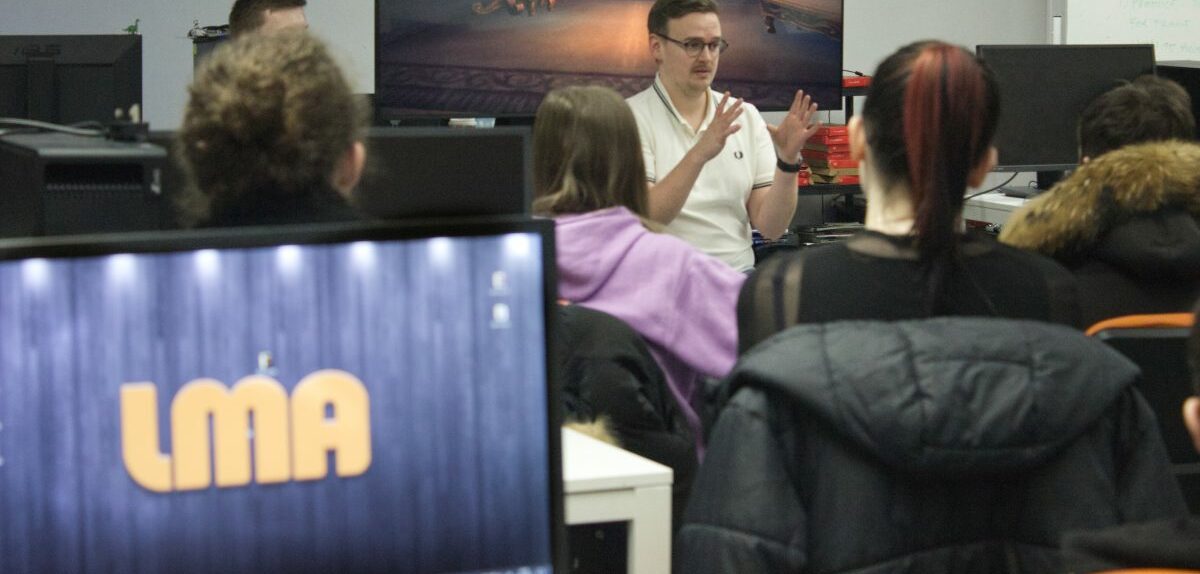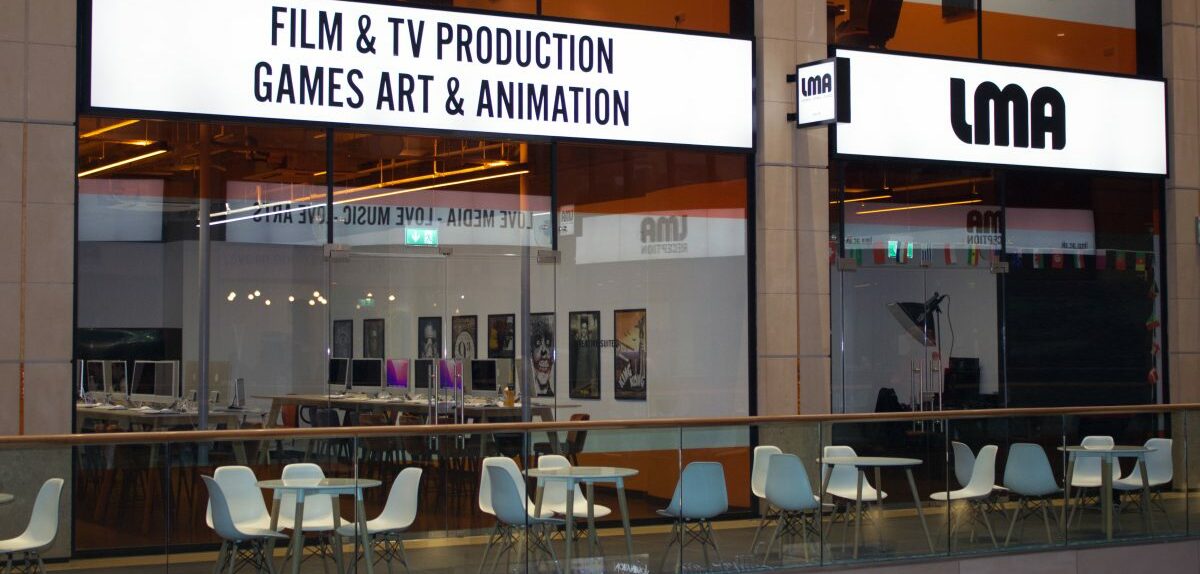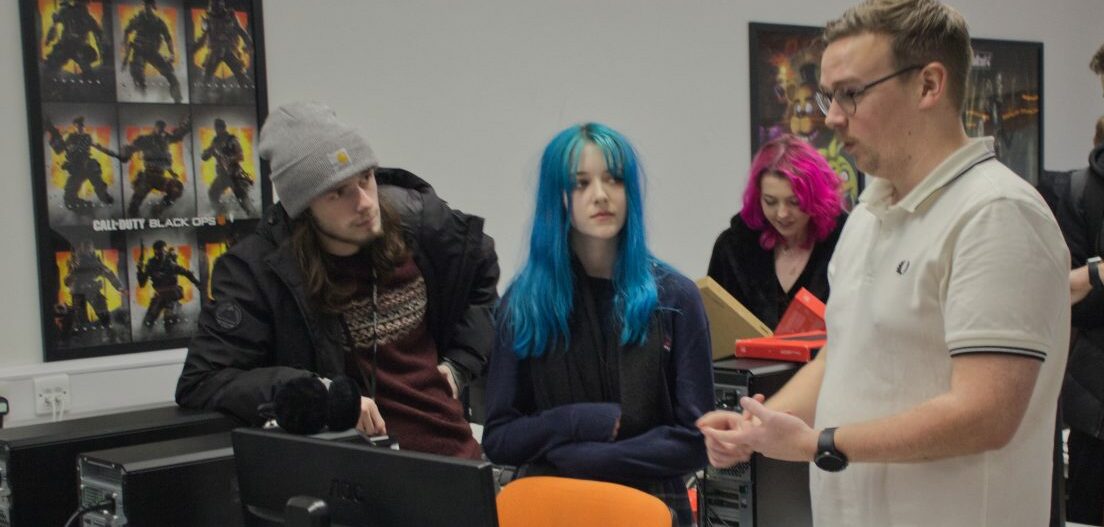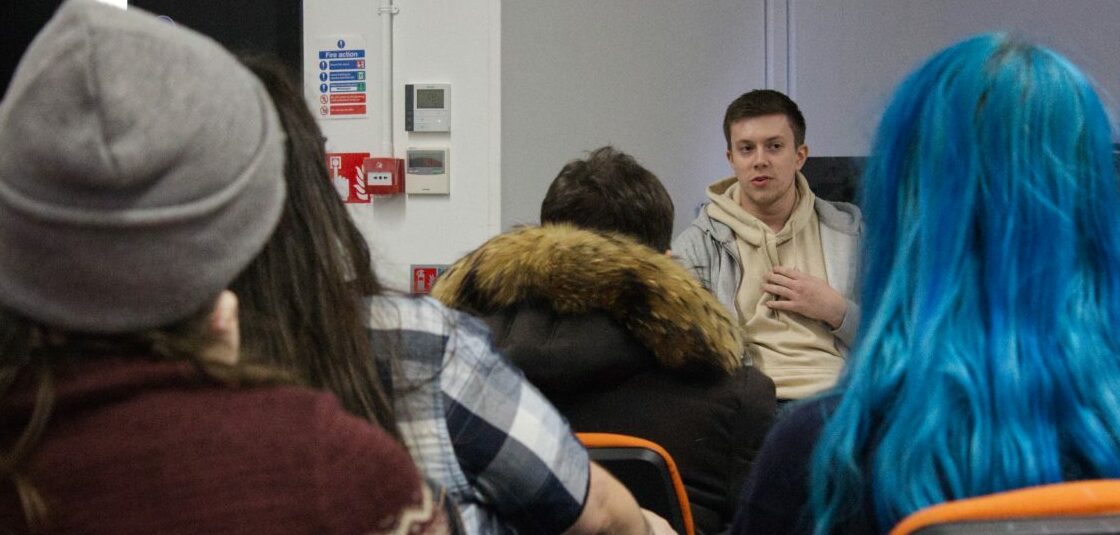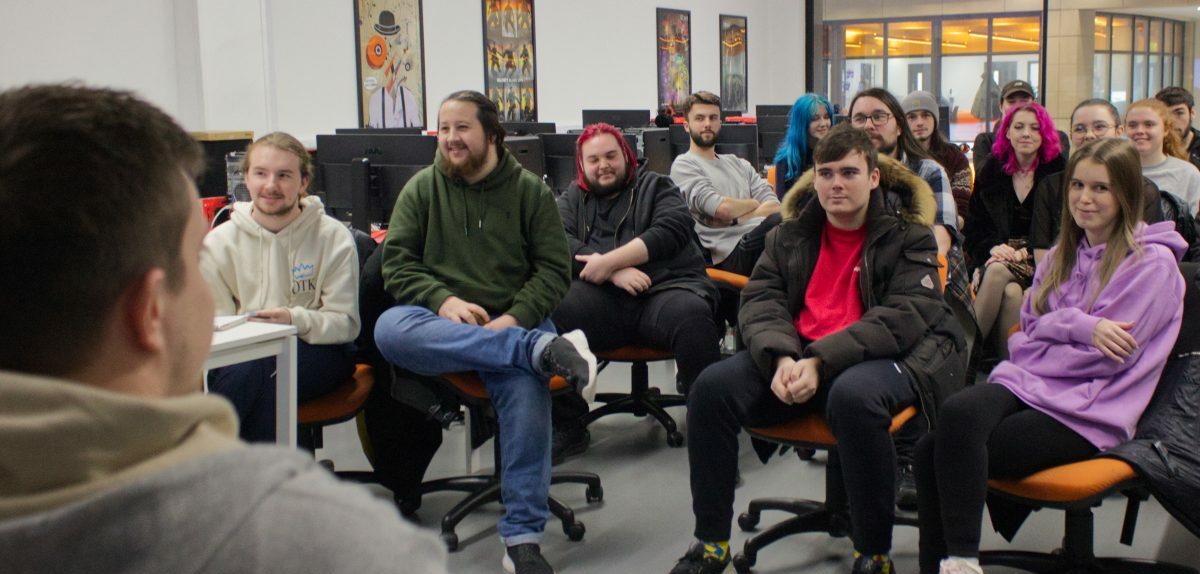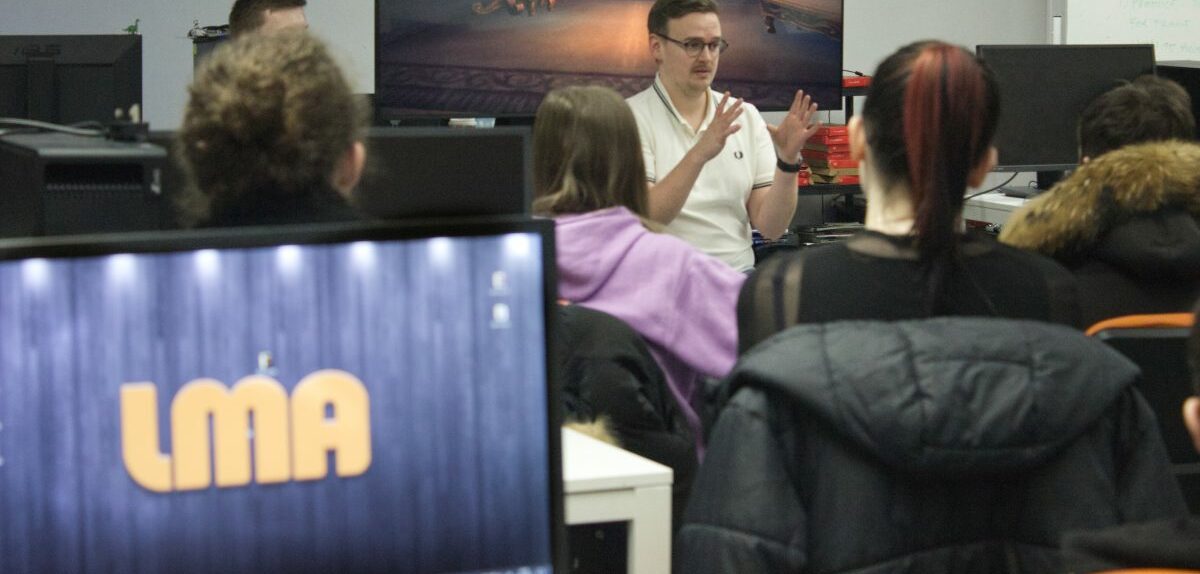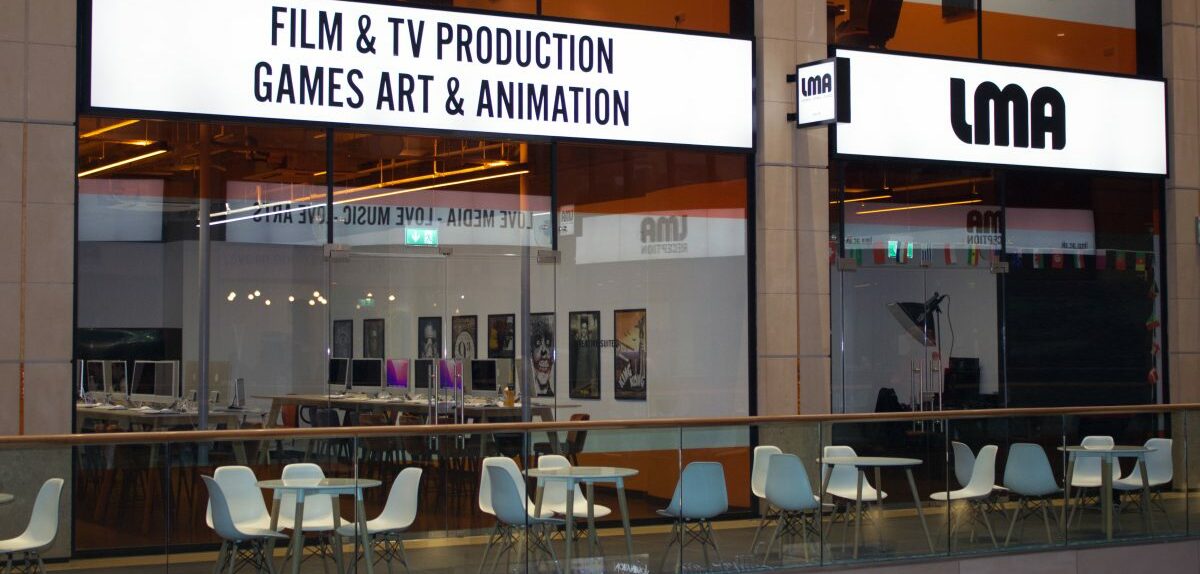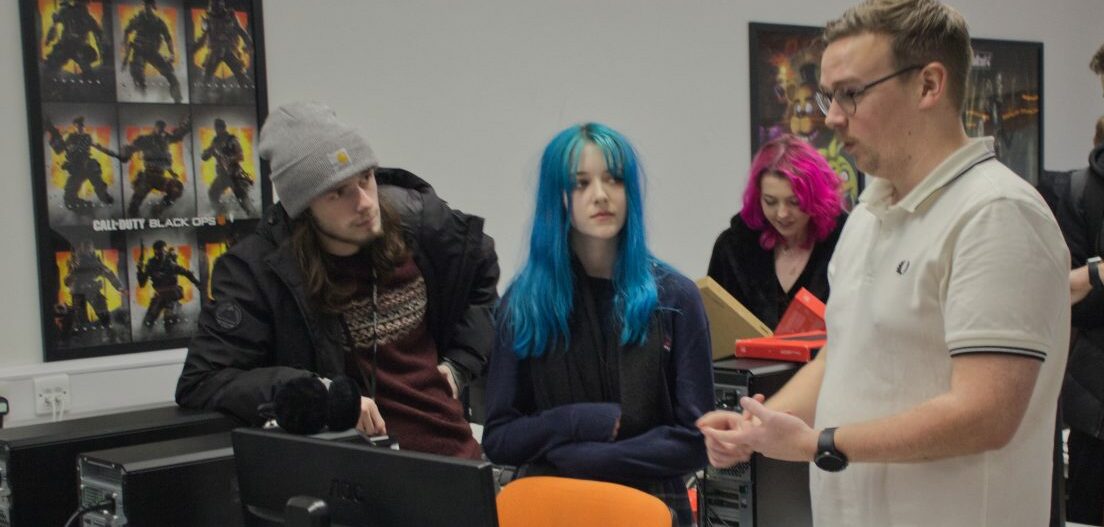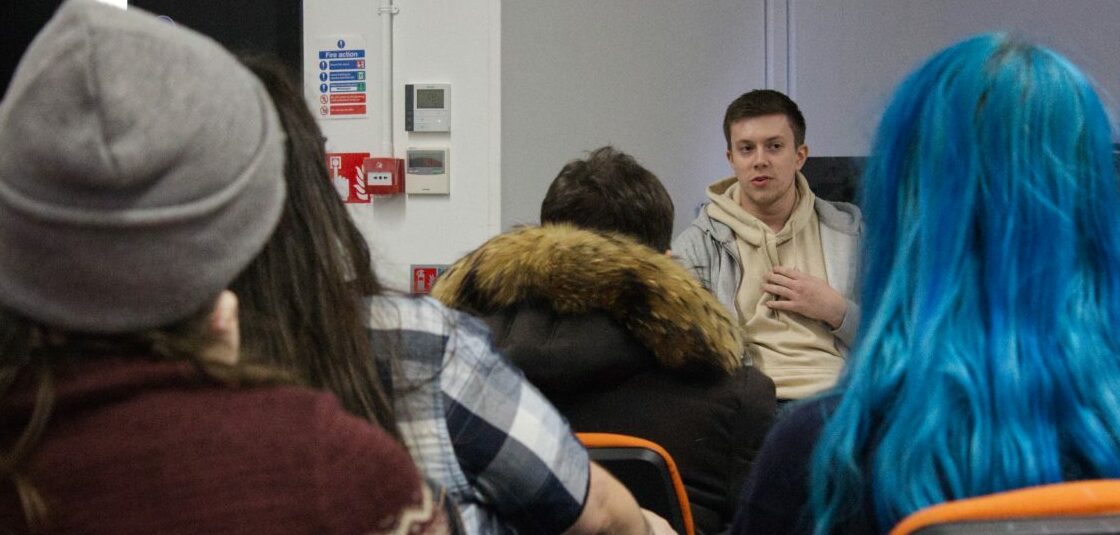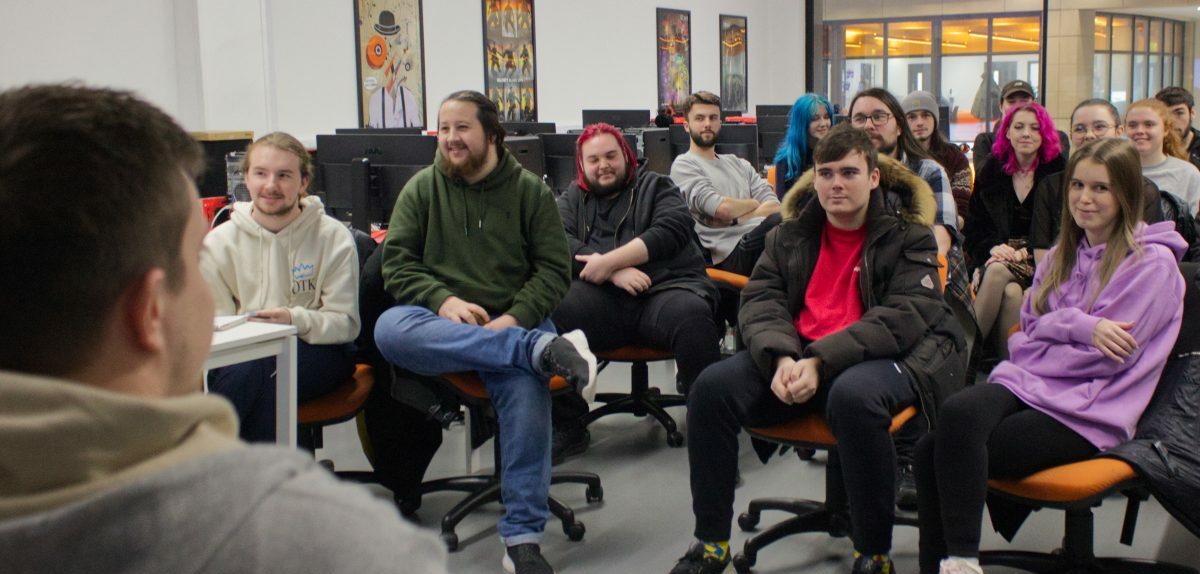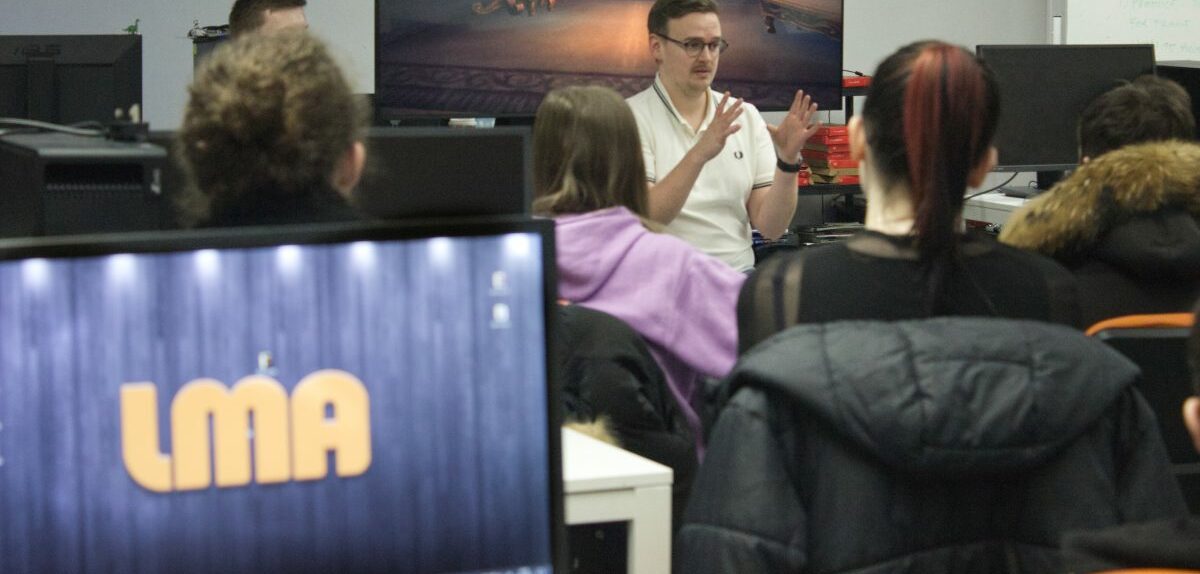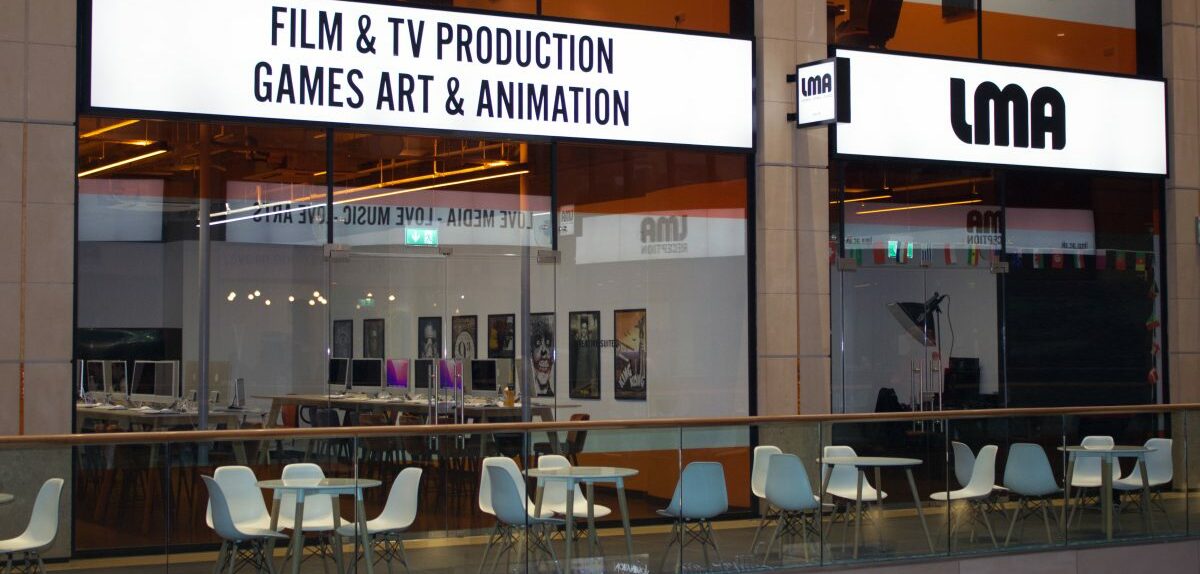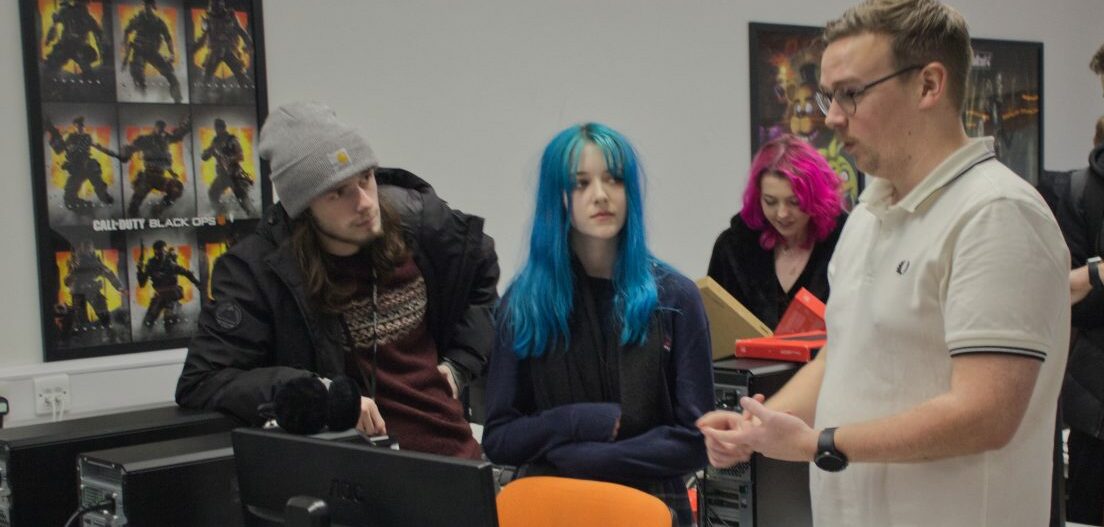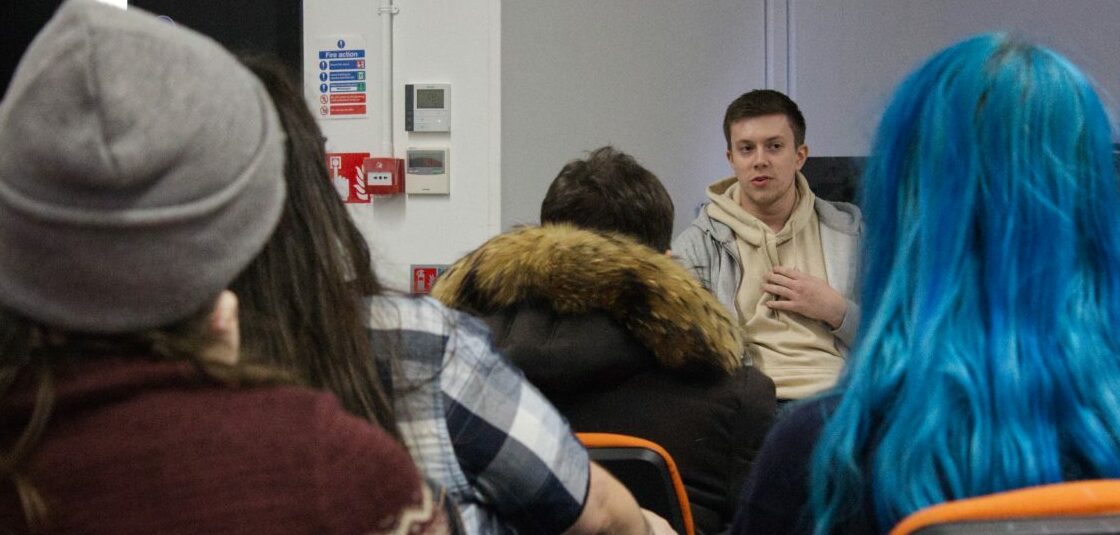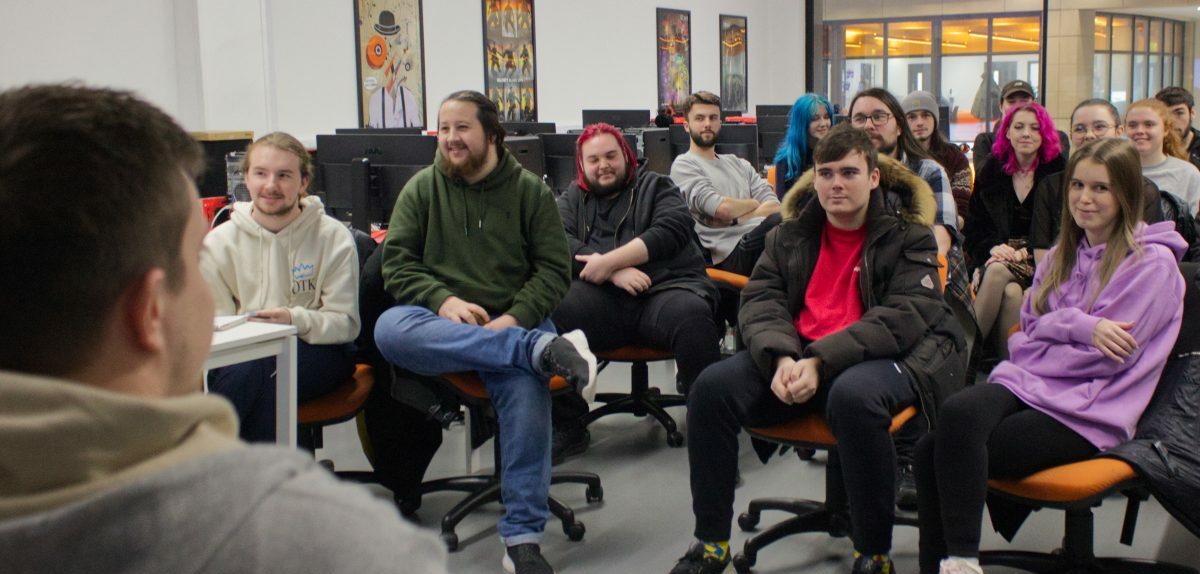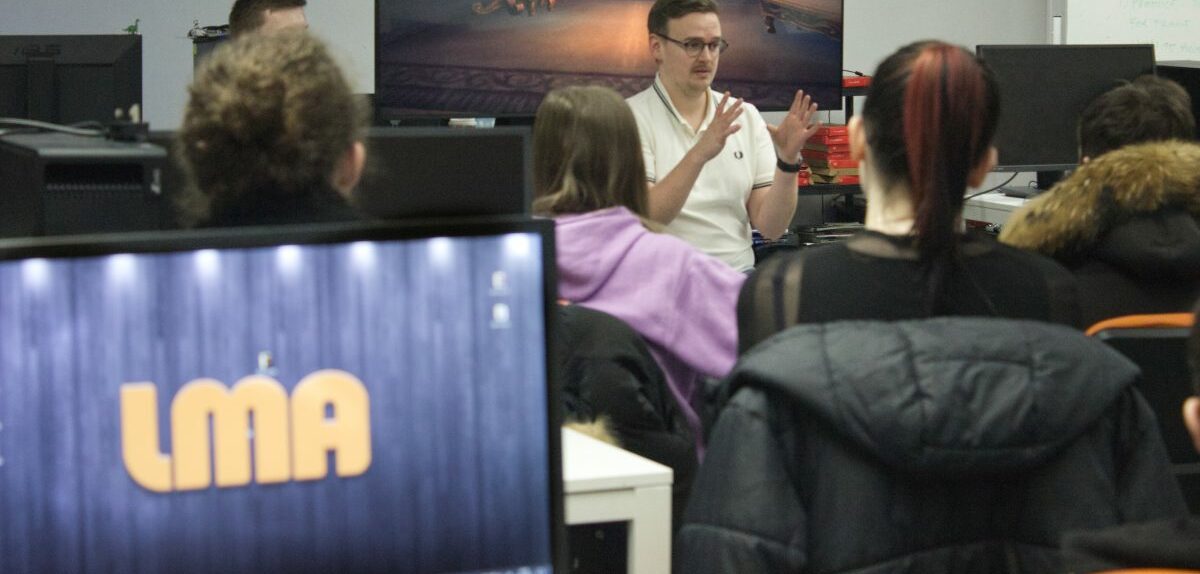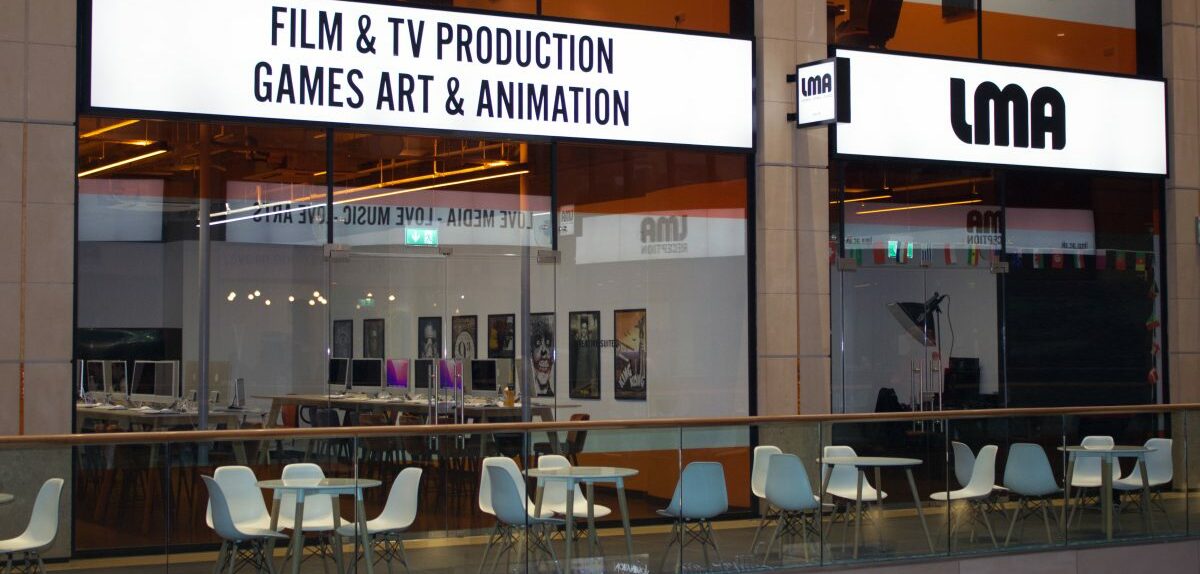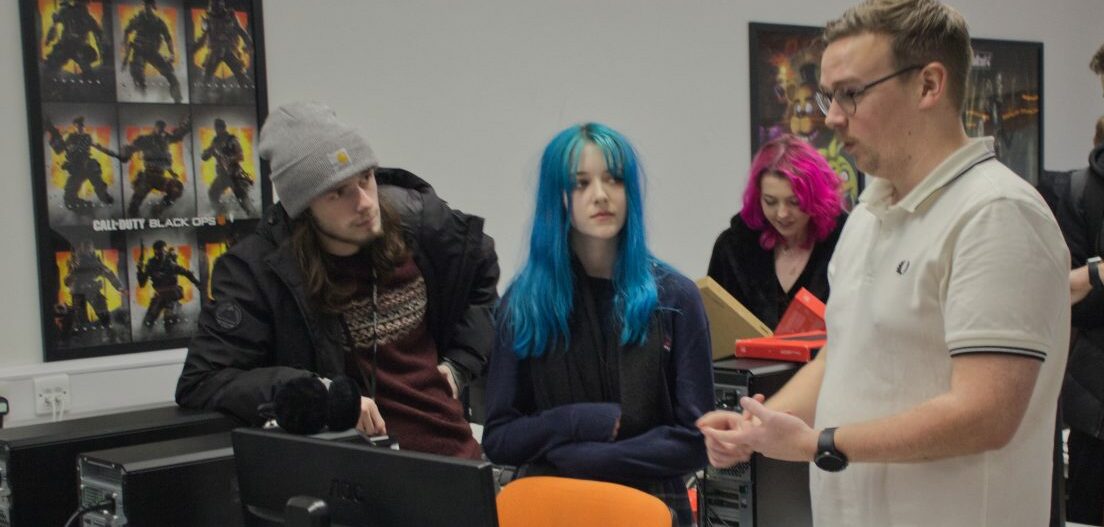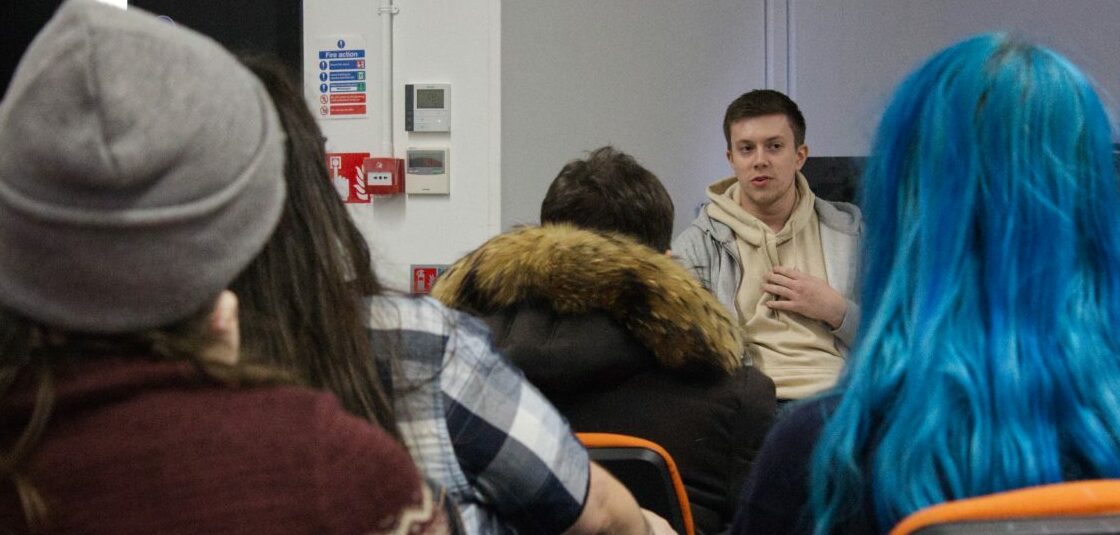 Building Connections for The Future: LMA Liverpool
Building strong relationships with local educational institutions such as LMA Liverpool is incredibly important to Jake, and something he hopes to expand on in 2023.
Jake said, "I've been visiting LMA to talk to students for the past few years now. It's been inspiring to see how the course has developed over that time. "
He added, "as a growing games label in the city, we're always looking to support local talent. Going forward, we want to work closely with these institutions to bridge the gap between education and employment as much as we can."
Darren Caveney, Digital Games Art Lecturer at LMA Liverpool, said: "It's great having visits like this. Students gain invaluable information on what it's like to work in the industry, but they also get to create real connections and even get feedback on their work as up-and-coming developers. It's even better when the students realise the amount of creativity and innovation that is just around the corner."
Who Are LMA Liverpool?
LMA is a creative educational institution founded in Liverpool in 2009. It offers BTEC and BA (Hons) courses in creative fields such as Acting, Music, Digital Film & TV Production, and Digital Games Art.
The specialist institution has gone from strength to strength since its inception and, in 2019, LMA opened a second campus in London's Queen Elizabeth Olympic Park.

In Liverpool, LMA Liverpool continues to provide excellent BA (Hons) courses in Digital Games Art from their brand new state-of-the-art campus situated in the heart of the city.
Interested? You can learn about LMA Liverpool's Digital Games Art course, here. If you're a little more experienced and are looking for a change of scenery, we're currently hiring for a number of exciting roles. Get in touch to find out more.